THE BREAKING POINT

ETAN ILFELD and ERIC AYOTTE

October 9th - November 14th 2009
 
TENDERPIXEL
10 Cecil Court
London WC2N 4HE
tenderpixel.com
Tenderpixel is pleased to present Eric Ayotte and Etan Ilfeld's first collaboration, Breaking Point, which explores the meta and microcosmic synthesis of computer-creativity, mathematics, optics, art history and painting. Breaking Point relates to riots, tear gas and general societal conflicts within a landscape: At any given point in society when equality or injustice reaches a certain point there is a universal language or action that occurs.
This exhibit references many of the global protests that have been documented within the contemporary mediascape. Breaking Point explores imagery surrounding the concept of a breakthrough in society as well as the moment at which a painting is broken apart and what that signifies when thinking about 'process painting'. Ilfeld and Ayotte's creative process incorporates Stephen Wolfram's New Kind of Science methodology by testing aesthetic-algorithms, and processing and juxtaposing media images unto 2-D Cellular Automatons in Mathematica.
 
Their production more closely resembles the futurist paintings of David Bomberg or Giacomo Balla than the process painting and conceptual framework from which they are derived. As a result, their work is 'neo-futurist': The machine becomes an integral element of the creative process itself, and generates the emergence of artistic modes that would have been impossible prior to computer technology.
 
Eric Ayotte is based in New York City, and has exhibited work in Europe and across the United States. Recent work has been shown in Paris (Gallery Suty, 2007), New York (White Box Gallery, 2007; WORK Gallery, 2009) and California (Rock Paper Scissors Gallery 2008). Eric is a graduate of Rhode Island School of Design (BFA 2002) and Goldsmiths College University of London (PGDip 2003, MFA 2007).
Etan Ilfeld double majored in mathematics and physics at Stanford University, and has since added to his eclectic education a masters in film studies from the University of Southern California, and a masters in interactive media from Goldsmiths, University of London. Ilfeld is the founder of Tenderpixel, a cutting-edge idea-driven contemporary art gallery. He is particularly interested in the intersections of art, technology and media. Ilfeld's movie-generating New Kind of Cinema program also utilizes 2-D Cellular Automatons and has recently been featured and archived in Rhizome's ArtBase.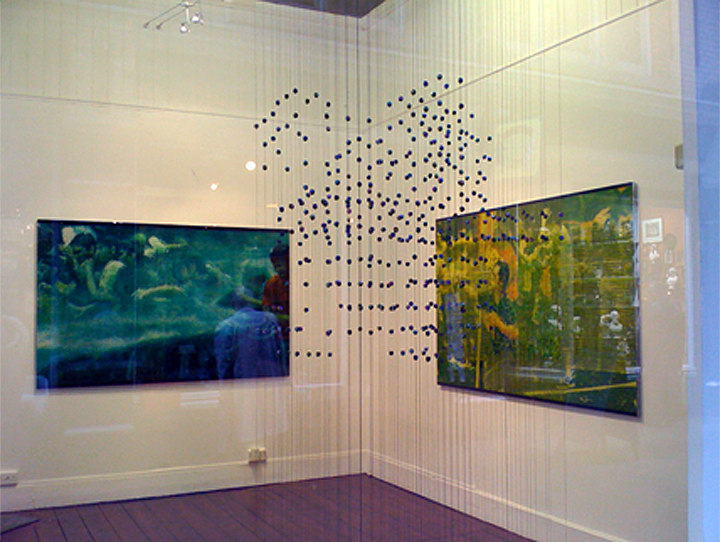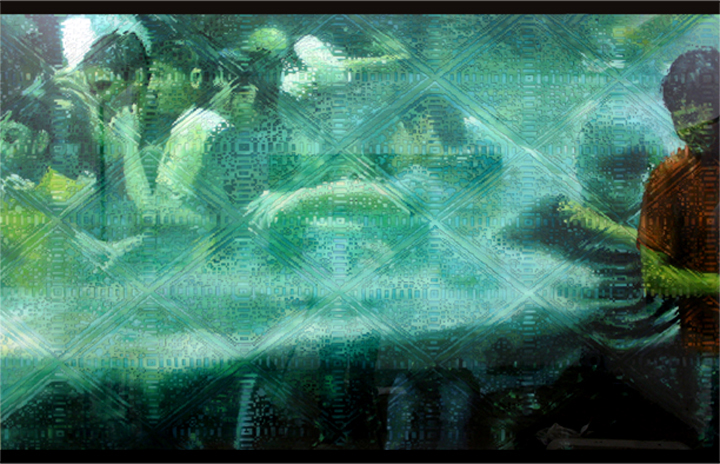 Eric Ayotte ( L'ARROSEUR, 0),(0, Across), 2009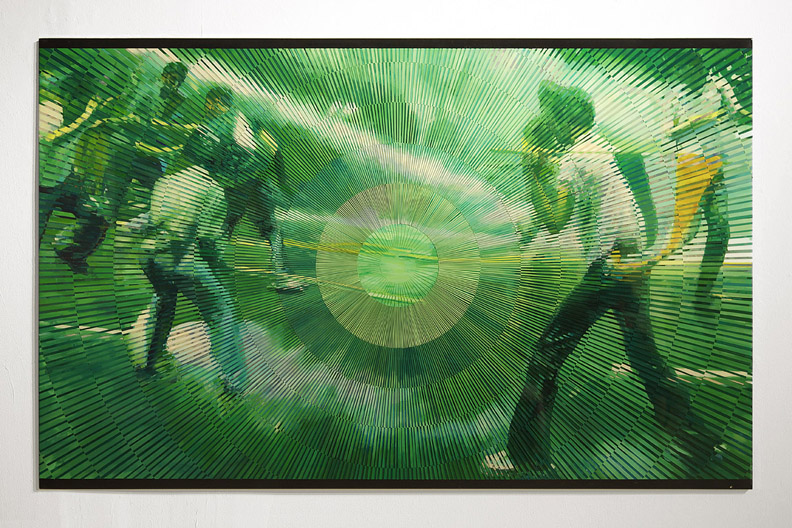 Eric Ayotte The Breaking Point, 2009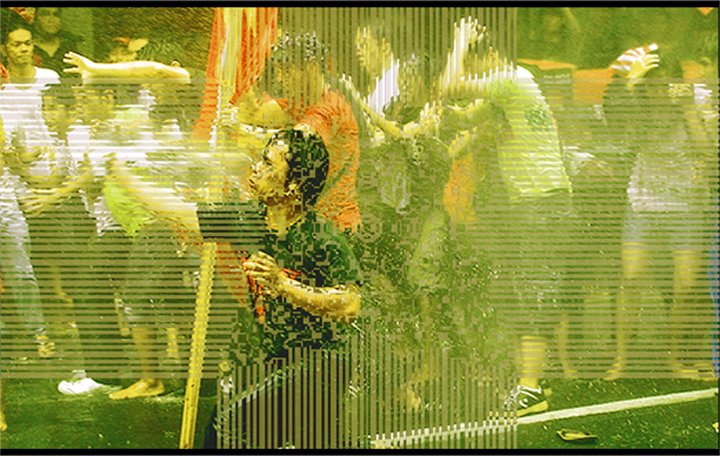 Eric Ayotte Manila/ Rule 524, 2009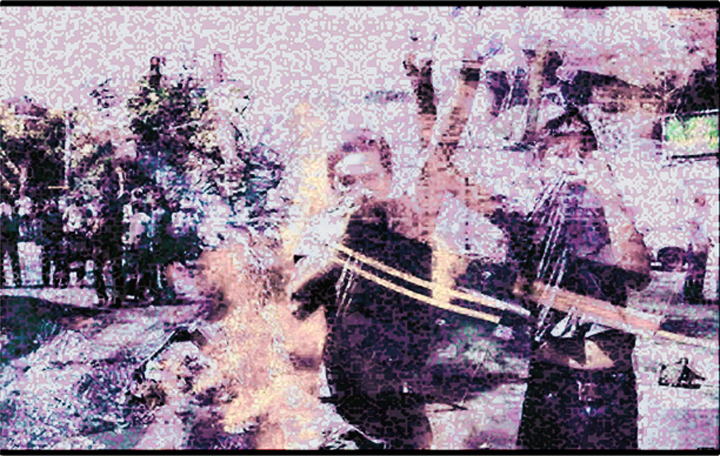 Eric Ayotte Urumqi/Iran, 2009